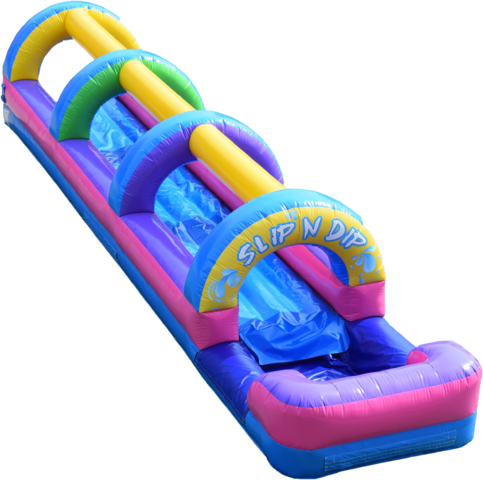 Slip-N-Dip Slip and Slide 501 8'x36'
Our single lane slip-n-dip single lane slip and slide is great for all ages. Slip and slide all the way to the end where there is a pool. Unit includes a soaker hose, so just simply connect a wate hose to it for hours of fun under the sun. Slip and slide must be placed on grass, or if placing on cement a foam mat will be required to rent additionally to place under pool area for safety.

Don't have a water hose? We rent 50' water hoses for $10 each.

Electrical Outlets Required: 1
Space Required: 11' x 40' x 10'
Actual Size of Unit: 8' wide x 36' long x 8' high
Capacity: 1 at a time
Adult Supervision Required: Yes, 1