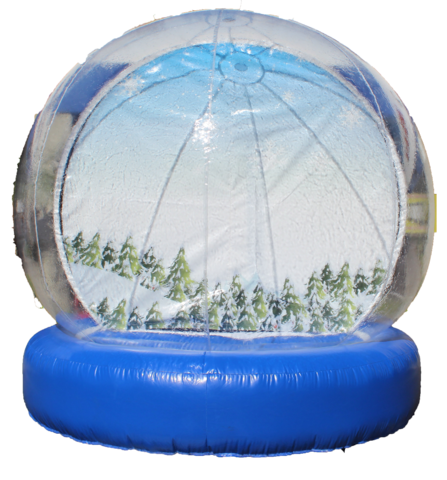 Inflatable Snow Globe 12'x12'
Rent this beautiful Inflatable Snow Globe for your next special event. The Inflatable Snow Globe is a great prop for company events, special venues and locations with a lot of high traffic, and especially during holiday season. Features a snowy blue and white backdrop. Photos not included. Custom backdrops available with your specific theme or company logo for additional fee.



*This snow globe is not a jumper and no jumping is allowed. It is intended to be used as a photo prop only.
Electrical Outlets Required: 1
Space Required: 14' x 14' x 18'
Actual Size of Unit: 12' wide x 12' long x 16' high
Capacity: 3 people at one time
Adult Supervision Required: Yes, 1